History and business in brazil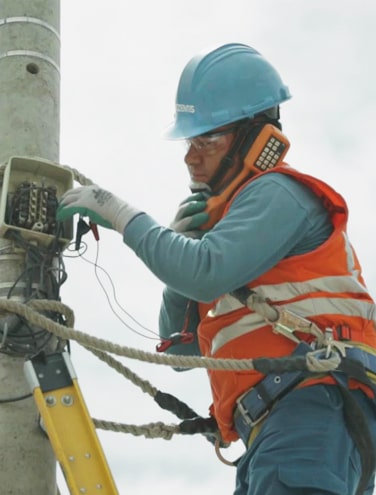 Ezentis entered the Brazilian market in 2013 with the acquisition of 60% of the share capital of the Brazilian electricity company Serviçios Urbanos Ltda (SUL).
In 2015, Grupo Ezentis acquired 55% of the share capital of the Brazilian company Seicom, dedicated to the construction and maintenance of mobile telephony stations and networks in the states of Río de Janeiro and São Paulo.
Since then, Ezentis' activity in Brazil has grown significantly, becoming the second market for the group's turnover, only behind Spain.
Today, Ezentis is present in Brazil through the provision of infrastructure operation and maintenance services for large corporations, both in the energy, and telecommunications areas.
Ezentis Brasil has ISO 9001 Quality Management System certification, ISO 45001 Occupational Health and Safety certification and ISO 14001 Environmental Management certification.
projects under way in Brazil
Ezentis Brasil S.A.
Alameda Araguaia, 2.044, Centro Empresarial Araguaia, Bloco 2, 10º andar, conjunto 1.001, Alphaville Industrial,
CEP 06455-906, cidade de Barueri,
Estado de São Paulo, Brazil
Tel: +55 11 3181-8980
Chief Operating Officer: Fernando Verdeja
Telecommunications and Energy areas. Brazil in numbers
Revenue breakdown by geographical area
Policies and Certifications
At Ezentis we work to ensure that compliance with Occupational Health and Safety, Quality and Environmental protection standards are a guarantee in the development of our activity.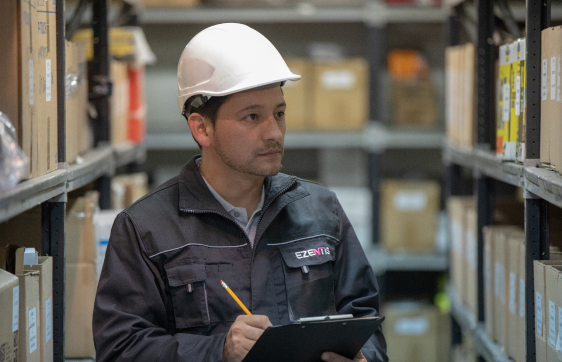 Principal clients in Brazil
Ezentis: Two continents, five countries, one world
Work with us
We seek worthy, capable and enthusiastic people.
We seek people who can integrate into an innovative, growing company where they can work on unique projects.
Are you Ezentis?