Purpose, Mission and Vision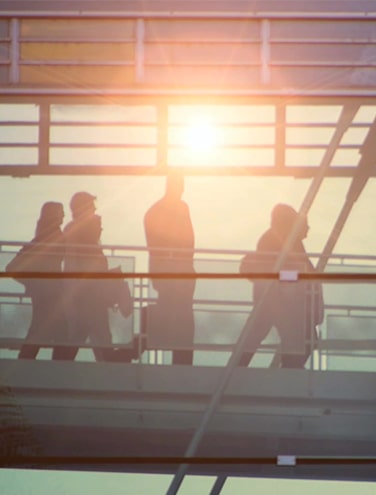 This is how we see life in Ezentis
At Ezentis we have a clear purpose in which we firmly believe: to foster universal access to telecommunications and power supply technologies which nurture the development of society and help to reduce energy poverty and the technology gap in a globalized world.
Our aim is to become the reference network services provider for telecommunications and energy companies in the markets where we operate, creating sustainable value for our clients, workers, shareholders and the communities where we interact. 
To do so, we grow profitably with innovative, efficient and sustainable solutions, successfully improving people's quality of life and gaining the complete satisfaction of our clients.

Guaranteed peace of mind
Nothing is more important than the safety of our employees, clients, subcontractors and the communities where we work, and we convey this performance principle to the entire organisation.

The value of people
We consider human capital to be the key factor in the growth of the Group and attaining excellence, so we invest in the training, safety and well-being our whole team.

Ethical principles and sound corporate governance
Our work each day is governed by the utmost respect for our code of ethics and conduct, maximum transparency in information and the best practices in corporate governance. This is the only right way.

Responsibility towards our clients
We at Ezentis support our clients closely and earn their trust, based on our professional merits, commitment and successful experiences. 

Social engagement and respect for the environment
We are aware that all of us leave footprints, and we would like ours at Ezentis to be highly positive. Thus, we strive each day for more and more people to have access to basic telecommunications and power services, we look after and protect the environment and we create opportunities to drive economic and business activity forward in the countries where we are present.
You can find further information and the latest Sustainability Report from Grupo Ezentis here. 
Work with us
We seek worthy, capable and enthusiastic people.
We seek people who can integrate into an innovative, growing company where they can work on unique projects.
Are you Ezentis?