Mr. Sánchez de León García holds a degree in Economics and Business Science from the College of Financial Studies (CUNEF), and another in Law from the National Distance Education University (UNED); a Diploma in Financial Management and Banking, Foreign Trade and Business Management for the European Communities, from several institutions.
He is currently a Director of the Management Advancement Association (APD) since 1998, after serving for 10 years as management assistant at that institution.
Mr. Sánchez de León García is also a member of the Board of the Institute of Directors and Administrators (IC_A), Chairman of the Professional Development Committee of the Institute of Directors and Administrators (IC_A). He is also patron of the Transforma España Foundation and member of the Government Board of the Civil Society Forum.
He's currently the Non-Executive Chairman of Grupo Ezentis.
Mr. González Sánchez holds a degree in Business Administration from the University of Granada and postgraduate degrees from the IE Business School, ESADE and the Pontifical University of Salamanca (UPS).
Mr. González Sánchez has more than 24 years of experience in leading national and international business groups linked to infrastructure services, transport, tourism and the oil & gas sectors, where he held different roles such as Chief Financial Officer and Managing Director. In 2011, he joined Ezentis, where he currently serves as Managing Director.
For a large part of his professional career, Mr. Mariñas has been linked to Telefónica, where he held positions of responsibility as executive chairman of Terra Networks Asociadas (2005-2007), CEO of Telefónica International Wholesale Services and a member of the management committee of Telefónica Latam (2004-2005), CEO of Telefónica Data Spain and member of the management committee of Telefónica Spain (1999-2003).
Mr. Mariñas, who studied Computer Science at the Polytechnic University of Madrid and holds a Diploma in Commercial and Marketing Management from the IE, was the head of Siemens Business Services, and a director and general manager de Siemens Corporate Networks between 1996 and 1999, and was a member of the management committee of Siemens Spain.
He arrived at this German company from ENTEL, where between 1980 and 1986, he was responsible, successively, for technical management, and marketing management at the Telefónica subsidiary.
General and Board Secretary since November 2015, and Corporate Legal Affairs Director from February 2006.
Jorge de Casso Pérez holds a degree in Law from the Autonomous University of Madrid and a Master's in Legal Practice and Advocacy from Carlos III University, in Madrid
He has more than 18 years of professional experience. Prior to joining Grupo Ezentis, he worked at the Procedural Law department of the law firm Ramón & Cajal Abogados (2003-2006) and before then, belonged to the law firm of Mr. Mariano Muñoz Bouzo (2000-2003). He has been a practising member of the Lawyers' College of Madrid since 2000.
José Luis Gómez Fernández is a qualified Telecommunications Engineer, with over 26 years' experience offering solutions and services to the sector, leading both local and international teams and attaining notable results in the units for which he was responsible, at Alcatel-Lucent and Nokia, for all the global business and commercial strategy for the Telefónica Account in Europe and Latin America.
Before then, he was General Manager at Dominion Ingeniería y Tecnología in the period 2001-2004, and Commercial Director of Philips Telecommunications. In 2017, he joined Grupo Ezentis, where his current post is Chief Operating Officer.
Pedro Betancor holds a Bachelor's Degree in Business Administration and Management, an MBA from the IE Business School and a Diploma in Competitive Strategy from INSEAD.
With more than 20 years of experience, he began his professional career in the Telefónica group, holding positions of responsibility in the areas of Strategy and Finance, both in the Spanish mobile phone business and in the group's global positions in the corporate center.
He has subsequently held positions as Chief Financial Officer and General Manager at technology and FMCG companies in Spain and Canada, leading, among others, the design and execution of the operational and financial transformation of the Natra Group, as Global Director of Strategic Planning and as CFO of Natra America during 2017 and 2018.
In October 2018 he joined the Ezentis Group, where he currently serves as Chief Financial Officer (CFO).
Chief Resources Officer of Grupo Ezentis since March 2014. With more than 25 years' professional experience in strategic planning and management of Human Resources, he has worked at the EEIG ERTMS Users Group (European Economic Interest Group European Rail Traffic Management System), holding the post of Financial Manager, and representing RENFE before the European Commission in Brussels, as Human Resources and Trade Union Affairs Director at the ENCE business group, joining Grupo Ezentis in April 2008, holding the post of Resources and Means Director until his appointment as Chief Resources Officer of the Group.
He holds degrees in Forest Industries from the Polytechnic University of Madrid, and in IT Systems from the Pontifical University of Salamanca. He holds several master's degrees, among which are Human Resources Management from the Centre for Financial Studies in Madrid, and the In-Company MBA from ESADE Business School. He is currently the Chief Resources and People Officer.
Fernando Vidal is an economist from the Autonomous University of Madrid and an EMBA master from IESE. He has extensive experience in investor relations, generating the greatest value for shareholders.
He has worked for 12 years at Europac, holding various positions, including Director of Investor Relations and Institutional Affairs, from where he piloted the company's entry into the Ibex Medium Cap index. During those years, the value of the stock multiplied by 4.
Fernando has also worked in other companies, such as Red Eléctrica de España, Telefónica and Amadeus.
Fernando is currently the Director of Investor Relations, Communication and Sustainability.
Diego de Cárdenas has extensive international experience in business management, integrations, implementation of transversal projects of transformation and team management. For 14 years, he held various positions at Telefónica, including CFO at Telefónica Business Brazil and Director of Management Control, Investments and Planning at the company in Argentina and Brazil, as well as global positions at the corporate headquarters in Spain. He joined Ezentis in 2017 and after serving as General Manager of Ezentis Brazil and Ezentis Iberia, he is currently the Business Development Director for Grupo Ezentis.
Fernando Verdeja is an executive with more than 20 years of experience in service companies, leading commercial and operations areas. Naval Machines Engineer with a program for Senior Executive Business Management by IESE, Verdeja began his career in 1991 at Telefónica Argentina, leading the commercial management of Telefónica Negocios in that country. Since 2015, he was Vice President of technical customer support business at Movistar Colombia. He is currently the Chief Operating Officer Brazil-Pacific at Ezentis.
David Martín has a degree in Economics from the Complutense University of Madrid, a Master's Degree in Auditing and Business Analysis from the same university and he is member of the Official Register of Account Auditors (R.O.A.C.). He has developed his professional career for more than 15 years in the Audit & Assurance area of Deloitte. Between 2013 and 2015 he was part of a two-year exchange program at the European Financial Reporting Advisory Group (EFRAG), based in Brussels, as part of the technical team that advised the European Commission in the endorsement process of the IFRS standards in the European Union. He is Internal Audit and Compliance Director since April 1, 2019.
shareholders and investors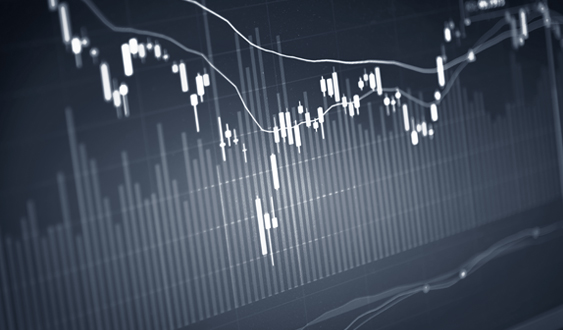 Grupo Ezentis, S.A. is a listed company in the Madrid and Bilbao Stock Exchange Market, with an annual sales turnover of more than 400 million euros.
EZENTIS
INVESTOR RELATIONS
The Ezentis Investor Relations app provides all the latest news and financial information, as well as documents of interest to investors.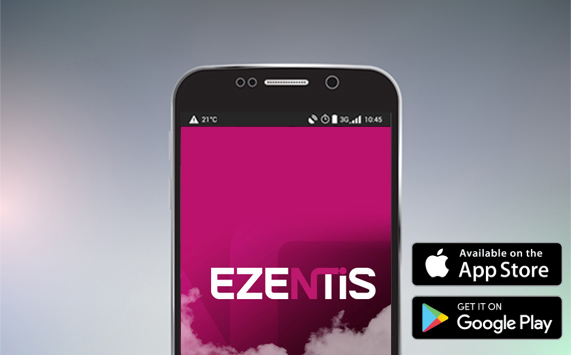 Otras áreas de Gobierno Corporativo