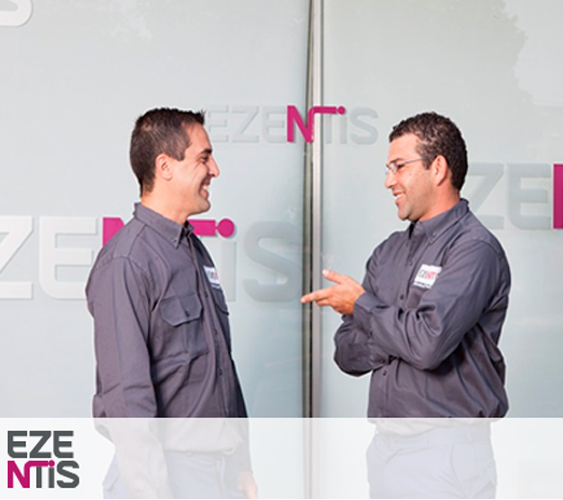 what can we offer you?
Building upon our company ethos, we offer you the chance to pursue your professional career in an innovative, diversified group which is undergoing constant expansion.
All our employees at Ezentis share a high degree of commitment to the projects and a clear orientation towards our clients, innovating in processes and services, and applying the latest technologies to reach the best results.
Job offers
Would you like to work with us?
View the latest job offers.
We're looking for someone like you.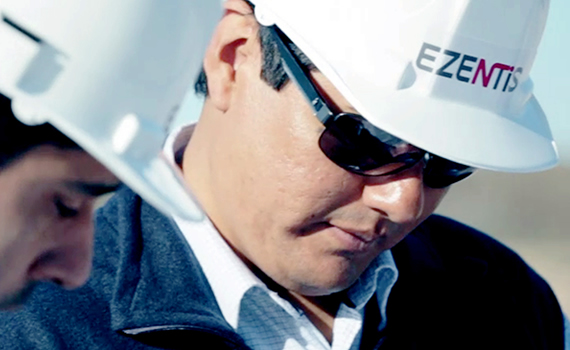 The most important thing is you
At Ezentis, four strategic pillars underpin our quest for professional excellence regarding our employees and our clients:
enthusiasm for your performance
We work to make you excited about what you do and proud of belonging to the Group, each day.
innovation and initiative
We act without fear, assume risks, and are restless and curious about finding new business opportunities.
teamwork
We encourage participation and contributions from all employees, weighing up all ideas and driving forward open communication.
passion for the client
Furnishing them with the best solutions, not just satisfying them but exceeding their expectations.
We hereby inform you that the personal data in the CV you have facilitated to us using the Grupo Ezentis web will be processed by Ezentis Tecnología, S.L.U, in its own name and on behalf of all the other companies of Grupo Ezentis in Spain (particularly Grupo Ezentis, S.A., Excellence Field Factory, S.L.U., Ezentis Tecnología, S.L.U., Navento Technologies, S.L.U., Networks Test, S.L.U., Enesys Ingeniería y Seguridad, S.L., Grupo Comunicaciones y Sonido, S.L.U., GTS Thaumat XXI, S.A.U., and Calatel Andalucía, S.L.U.), for the purpose of managing the selection processes for the vacant posts which arise, where applicable, at the company to which you present your candidacy.
The legal grounds for the processing of your personal data are the consent you give on submitting your candidacy, and the fact that they are necessary for application of the appropriate precontractual measures. Once the personnel selection process has concluded, the curricula of candidates not selected will be eliminated from our systems.
You may exercise your rights of access, rectification, erasure, object, portability and restriction of processing by writing to: Departamento de Asesoría Jurídica, Grupo Ezentis, S.A., at the address c/ Santa Leonor 65, Parque Empresarial Avalon, Edificio B, 4th floor, 28037, Madrid, or to dataprotection@ezentis.com, and enclosing due accreditation of your identity. You have the right in any case to lodge a complaint with the Spanish Data Protection Agency (AEPD).
In any case, Ezentis Tecnología, S.L.U. undertakes that the processing of data in relation to this information clause for candidates complies with current legislation on the Protection of Personal Data, at the time of signing and specifically with Regulation (EU) 2016/679 of the European Parliament and Council of 27 April 2016, on the protection of natural persons with regard to the processing of personal data and the free movement of such data and Organic Law 3/2018 of December 5 on the Protection of Personal Data and the Guarantee of Digital Rights, as well as any applicable data protection regulations in force.
Agreements with universities
What can we offer you?
If you would like to start a successful professional career, you can now round off your training with the Ezentis Study Grants and Collaboration Agreements we have for recruiting students.
We offer scholarships for students in the final years of degree studies such as for Telecommunications Engineering, IT, etc., although we do not rule out other courses. What we most value is your merits and your ability to learn
We're looking for young people who are dreamers, responsible and innovative, who want to put what they've learned in their theoretical grounding into practice; we want to reveal the professional inside you and show you how our company works.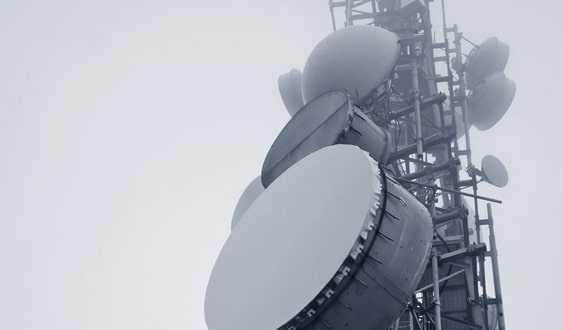 Specialists in maintenance and operation of telecommunications network infrastructures.