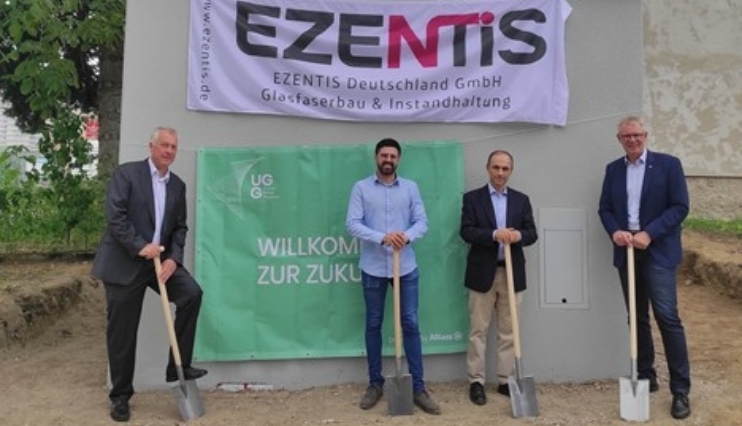 06-09-2021
Ezentis has begun fibre optic deployment and construction work in Germany. Through a contract with UGG (a joint venture created by Telefónica and Allianz), Ezentis will be in charge of developing the "turnkey" project, whereby it will be responsible for planning, network design, engineering, supervision, project control and commissioning.
The deployment began in early June in the town of Sexau with more than 1,500 real estate units. Gottenheim, a town in southern Baden-Württemberg, is the second town of similar size where work began this August, in an event inaugurated by the mayor of the German town, UGG officials and Ezentis Deutschland CEO Nicolás Domínguez Staedke. In September, Ezentis will start deploying the third town.
The work in Gottenheim will take about nine months, after which 1,700 households are expected to have fibre optics. To achieve this goal, the deployment rate will be around 200-250 metres of fibre optic duct per day with up to 3-4 civil works teams working in the town.
Ezentis' contract with UGG is for two years, extendable, and will be rolled out in various locations in the states of Baden-Württemberg and Bavaria, with estimated revenues of more than €50 million.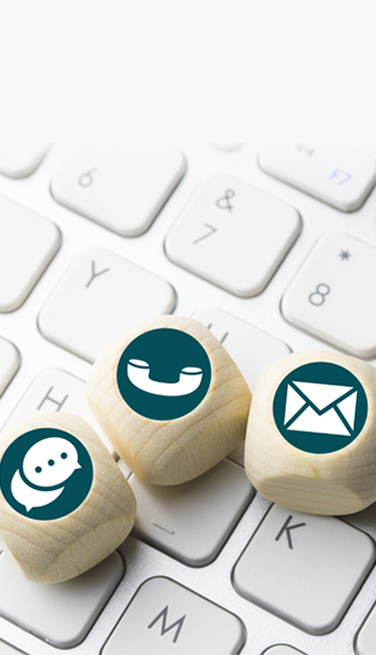 Contacto de prensa
comunicacion.ezentis@ezentis.com
Directora de Comunicación Corporativa
Cristina Caballero
E-mail: cristina.caballero@ezentis.com
Teléfono: +34 91 399 97 54
Social Media Manager
Eduardo Pastor
E-mail: eduardo.pastor@ezentis.com
Teléfono: +34 91 399 97 09
Oficinas
Ezentis
Calle Santa Leonor, 65 Edificio B CP 28037, Madrid, España
Teléfono: +34 913 999 700 (de 9:00 a 14:00 y de 16:00 a 17:30 h)
Teléfono del dept. de inversores y atención al accionista: 91 399 97 74
Horario: 9:00 a 14:00 y de 16:00 a 18:00
Fax: +34 91 522 3315 / 91 522 6375
E-mail: accionistas@ezentis.com | investor.relations@ezentis.com