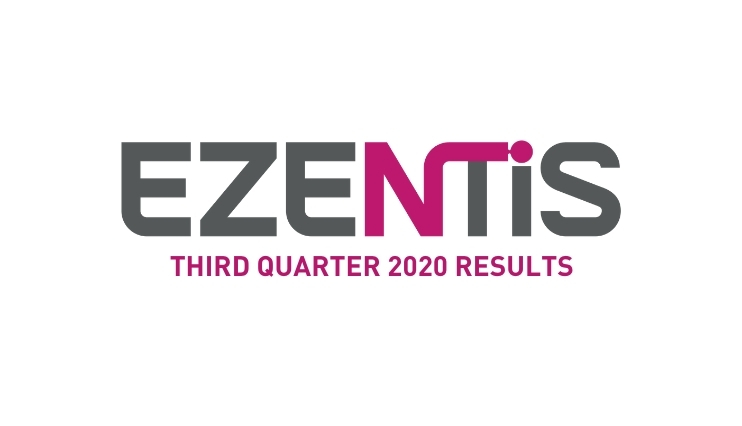 THIRD QUARTER 2020 RESULTS PRESENTATION
Ezentis boosts business growth in the third quarter and increases revenues and EBITDA
Revenues amounted to 281 million euros, with a backlog of 647 million euros and Ebitda of 30.2 million euros to September
Transformation Plan pushes margin to 12.4% in third quarter
Recurrent operating cash generation is positive with a final cash position of 18.7 million
13-11-2020
Grupo Ezentis, a company that operates and maintains telecommunications and energy infrastructures for large multinationals in eight countries, reported an increase in commercial and operating activity in the third quarter, reflected in an improvement in both revenues and operating income (EBITDA).
In total, Ezentis reported revenues of 281 million euro and EBITDA of 30.2 million euro in the first nine months. In the third quarter, revenues increased 7% year-on-year to €92.8 million. Operating profit (Ebitda) grew by more than 40% to €11.5 million.
The company is transforming its geographic presence towards Europe, achieving a 46% increase in the weight of revenues from the European market in the year to September, compared to 30% in Europe in the same period last year.
It is also immersed in a Transformation Plan to optimise its operating model by increasing cost flexibility, which has led to a net reduction in personnel of more than 20%, with the departure of 3,908 employees, most of them in Latin America.
This Transformation Plan boosted operating profit (Ebitda) in the quarter to 12.4%.
On the other hand, the company's commercial portfolio amounted to 647 million euros up to September, with contracts with the main telecommunications and energy operators, which is 1.6 times the revenues of the last 12 months. The renewal rate of large contracts was over 90% during the year, indicating a high level of confidence and security on the part of customers, with a cumulative order intake to September of EUR 90 million. The gradual recovery of activity initiated in the third quarter is reflected in October, when additional contracts worth 134 million euros were signed.
The fall in foreign currencies had a negative impact in the nine-month period of 36 million euro in revenues, 6 million euro in EBITDA and 5 million euro in cash. The Covid-19 effect, together with the non-recurring expenses derived from the Transformation Plan, had a negative impact of 14.8 million euro in the nine months to September, when Ezentis reported a net loss of 23.9 million euro.
Recurrent operating cash generation is positive until September, with a final cash position of EUR 18.7 million.
Entry into new businesses and geographies
During the fourth quarter of the year and the first quarter of 2021, the company expects to continue the turnaround initiated in the third quarter. The expected gradual recovery will be more accentuated in the European market with the development of the Iberian market in telecommunications, energy and security engineering systems, accompanied by the entry into the German market, where Ezentis expects to participate in the development of fibre optic infrastructure in the country.
The company maintains its trend outlook for the period 2022-23, which involves achieving revenues of 1 billion euros, with a geographical presence of 70% in Europe and a debt ratio of less than two times EBITDA.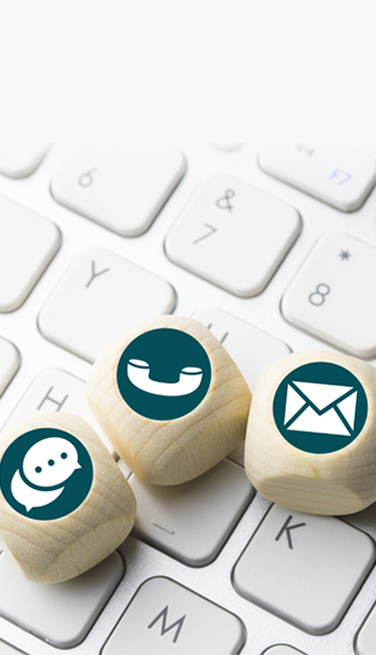 Contacto de prensa
comunicacion.ezentis@ezentis.com
Directora de Comunicación Corporativa
Cristina Caballero
E-mail: cristina.caballero@ezentis.com
Teléfono: +34 91 399 97 54
Social Media Manager
Eduardo Pastor
E-mail: eduardo.pastor@ezentis.com
Teléfono: +34 91 399 97 09
Oficinas
Ezentis
Calle Santa Leonor, 65 Edificio B CP 28037, Madrid, España
Teléfono: +34 913 999 700 (de 9:00 a 14:00 y de 16:00 a 17:30 h)
Teléfono del dept. de inversores y atención al accionista: 91 399 97 74
Horario: 9:00 a 14:00 y de 16:00 a 18:00
Fax: +34 91 522 3315 / 91 522 6375
E-mail: accionistas@ezentis.com | investor.relations@ezentis.com