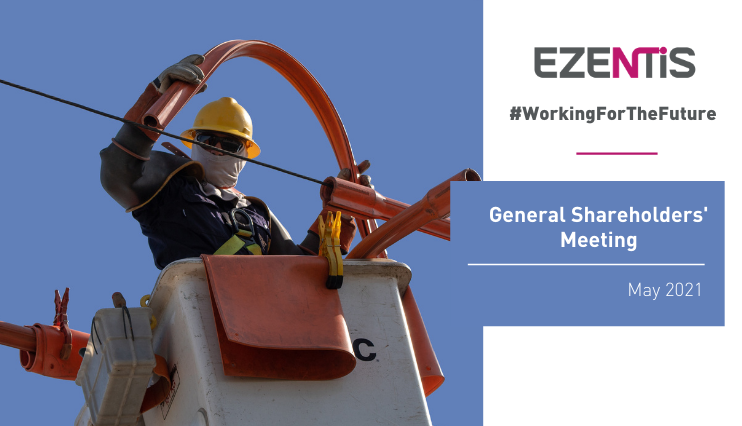 13-05-2021
The Ordinary General Shareholders' Meeting of Ezentis, held telematically in Madrid, has supported by a large majority the management of the Board of Directors and the company's accounts for the financial year 2020.
The CEO, Fernando González, said in his speech at the AGM that "2020 has been a year of overcoming, in which, despite the difficulties, we have been able to bounce back in the second half of the year thanks to our resilient business model".
The Covid effect, derived from mobility limitations and the resulting government restrictions imposed in the countries, had an impact of 11 million euro on results, of which 7.5 million euro affected Ebitda and a further 3.7 million euro corresponded to non-recurring expenses (temporary redundancy plans and the acquisition of PPE and medical equipment). In addition, the currency effect had a direct impact on the accounts of 51.7 million euros in revenues and 10.6 million euros in Ebitda.
To this must be added the Operational Transformation Plan implemented last year, with a special cost for the change in the production model that impacted the income statement by 22.3 million euro. As a result of all these effects, Ezentis closed with losses of 35 million euro.
"Ezentis' compass remains its 2023 outlook"
"The management effort and the year of improvement that we have gone through in 2020 are beginning to bear fruit at the start of 2021," said Fernando González. During the first three months of the year, Ezentis achieved revenues of 94.2 million euros, 2.1% more than the previous year in constant currency. The Ebitda margin also improved to 11.6%, with a backlog of 858 million euros. The result for the quarter is positive, compared to the €1 million loss the company made in the first quarter of 2020.
The CEO reaffirmed the company's outlook for 2023. "Ezentis' compass continues to be the 2023 Outlook, through which we structure the company and our management activity," he said. "Today more than ever, the challenge of increasing our presence in Europe to 70%, strengthening the Energy area to 40% and achieving revenues of 1,000 million euros is a reality, since, in addition to our solid telecommunications and security systems business, we are developing the business of deployment, operation and maintenance of infrastructures in the field of energy, a sector in which our main shareholder, Eléctrica Nuriel (José Elías), is a benchmark".
The non-executive chairman, Enrique Sánchez de León, highlighted the company's "essential" business. "Ezentis is in probably the two sectors with the highest growth and projection at a global level: telecommunications and energy", he said at the Shareholders' Meeting. "We have efficient and transparent governance, a solid cash position and a future projection that ensures the creation of value for all shareholders.
In addition to the 2020 accounts, shareholders also approved the 2020 Board remuneration and the re-election and appointment of directors.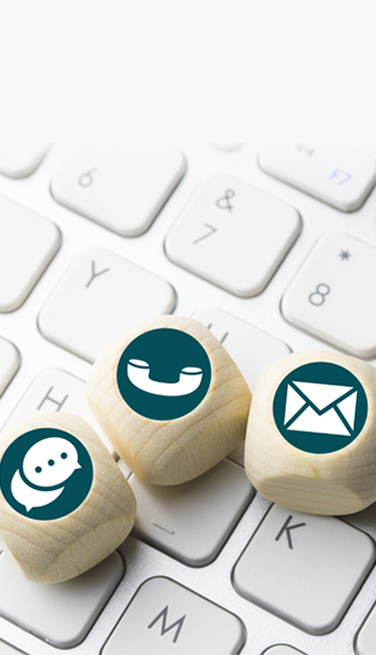 Press contact
comunicacion.ezentis@ezentis.com
Communication Manager
Eduardo Pastor
E-mail: eduardo.pastor@ezentis.com
Telephone: +34 91 399 97 00
Offices
Ezentis
Calle Santa Leonor, 65 Edificio B CP 28037, Madrid, Spain
Telephone: +34 913 999 700 (from 9:30 to 16:00)
Investor and shareholder department phone number: 91 399 97 74
Opening hours: From 9:30 to 16:00
Fax: +34 91 522 3315 / 91 522 6375
E-mail: accionistas@ezentis.com | investor.relations@ezentis.com