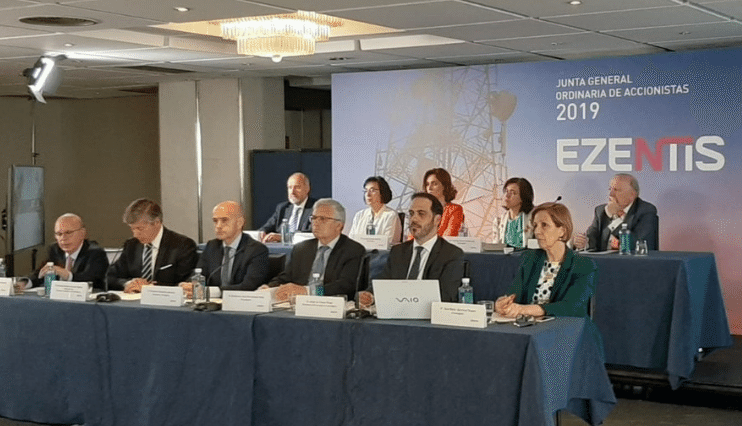 31-05-2019
The Ordinary General Meeting of Shareholders of Ezentis, held in Seville, has endorsed by a large majority the management of the Board of Directors and the company's accounts for 2018.
As CEO Fernando González explained at the meeting, "the foundations have been laid in 2018 to build the Ezentis of the future, the Ezentis we have always wanted to be".
The CEO pointed out that the transformation that the company has completed in 2018 is the result of the work of the last six years, in which Ezentis has been growing uninterruptedly both organically and inorganically.
He also referred to the three milestones that have marked the past year: the purchase of EFF and the commercial alliance with Ericsson, the financing agreement with a group of financial institutions for 90 million euros, and the digital transformation of the company with Oracle.
The first three months of the year have already reflected the new trend, as Fernando González pointed out: revenues have increased by 28.6% compared to 2018 and Ebitda stood at €12 million (up 34% in comparable terms) compared to 2017. Operating cash stood at 77% of Ebitda, with a positive net cash flow of €4.6 million.
Guillermo Fernández Vidal, non-executive chairman, said that Ezentis has "excellent opportunities for growth with new technologies applied to telecommunications and electricity infrastructures, which we will undoubtedly be able to take advantage of".
Ezentis' medium-term targets are annual organic revenue growth of between 4% and 4.5%, with Ebitda of between 8.5% and 9.5%, and a positive net result. As for debt, the company expects to reduce it to less than twice Ebitda.
Ezentis will also be watching market consolidation, which provides opportunities for growth.
In addition to the 2018 accounts, shareholders also approved the 2018 Board remuneration and the purchase of treasury shares.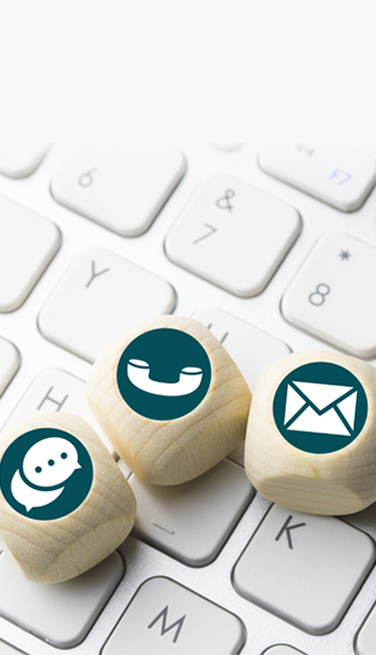 Contacto de prensa
comunicacion.ezentis@ezentis.com
Directora de Comunicación Corporativa
Cristina Caballero
E-mail: cristina.caballero@ezentis.com
Teléfono: +34 91 399 97 54
Social Media Manager
Eduardo Pastor
E-mail: eduardo.pastor@ezentis.com
Teléfono: +34 91 399 97 09
Oficinas
Ezentis
Calle Santa Leonor, 65 Edificio B CP 28037, Madrid, España
Teléfono: +34 913 999 700 (de 9:00 a 14:00 y de 16:00 a 17:30 h)
Teléfono del dept. de inversores y atención al accionista: 91 399 97 74
Horario: 9:00 a 14:00 y de 16:00 a 18:00
Fax: +34 91 522 3315 / 91 522 6375
E-mail: accionistas@ezentis.com | investor.relations@ezentis.com